Article by Priewpan Saenlawan, Senior Writer, W. MINISTRY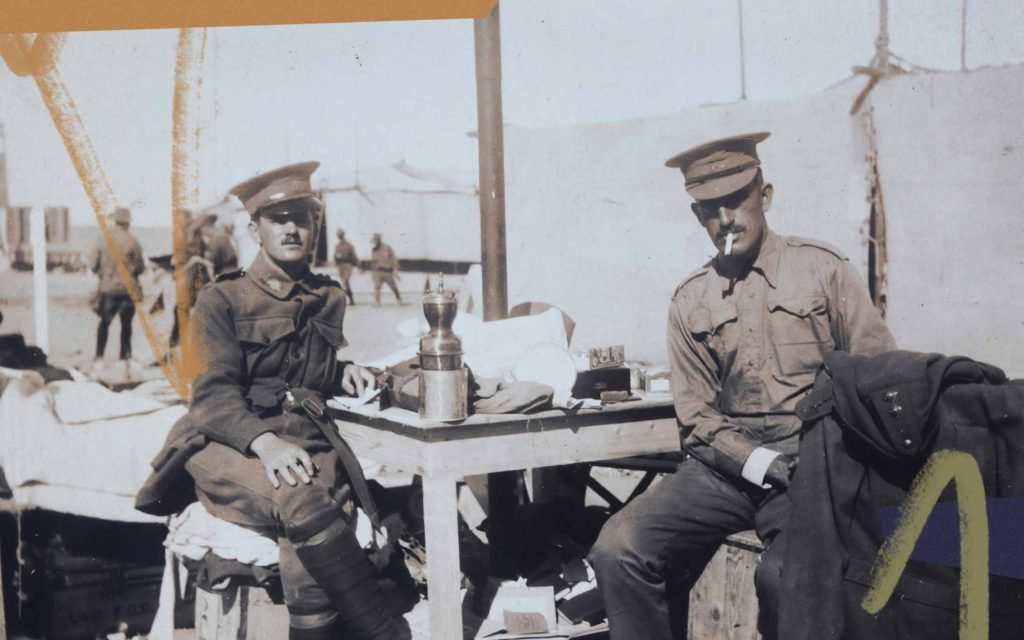 PHUMM (landscape)

Bag brand with craftsmanship from the World War era. It presents an old world charm that never goes out of style.

The war for menswear in our country is no different from "Red Ocean" or "Red Ocean" where each brand has to try its best to create a unique identity. clear character In order to answer consumers' questions that "Why should I buy this brand?"
PHUMM is one of the brands that has made a great stand for itself in the war. Over 5 years the brand has grown steadily. firmly is the clear proof

The founder, Mr. Ben Thosapol Phumcharoen, has blended his legacy from the World War era with his full passion. It has become the result of a style that is both seasoned and unfading, which today W.Ministry will talk to him.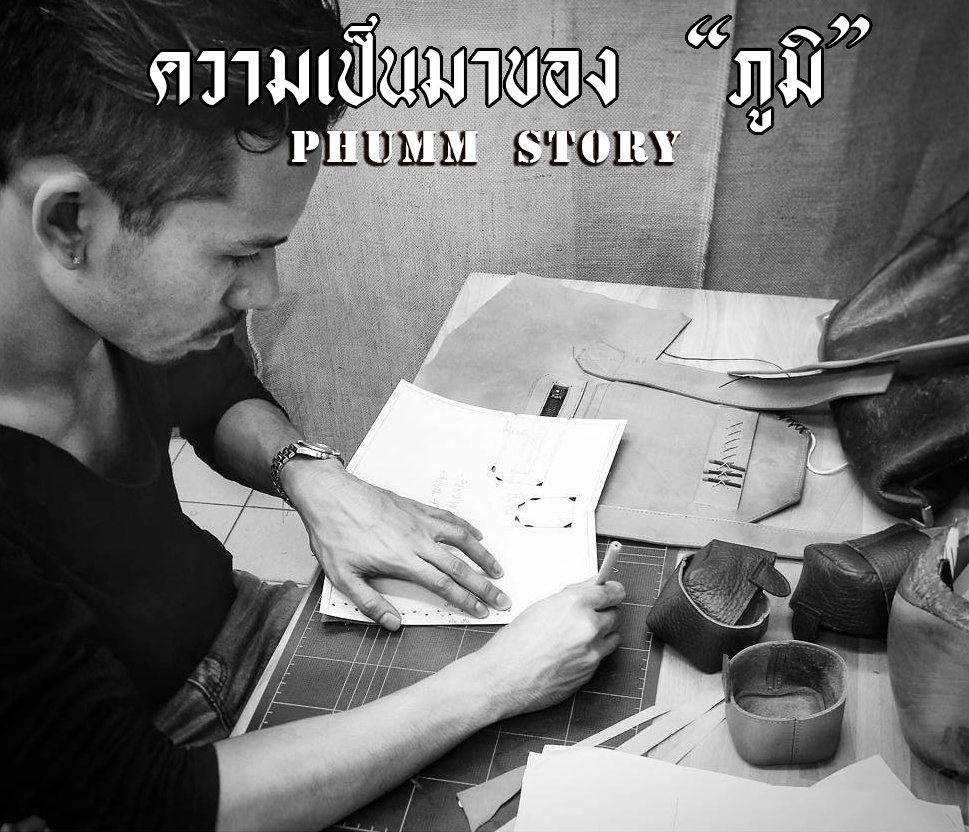 Back about 5 years ago, it was a time when the brand PHUMM, or simply pronounced. The Thai style is "Phum", which is the use of Khun Ben's surname "Phum Charoen" to make the words concise, catchy and convey the wisdom of the Thai people. With a simple concept, not flashy, but effective.
"PHUMM brand started about 5 years ago. In fact, before that I was doing OEM manufacturing for other brands. Most of our products are SME women's bags, but actually we are more into men's items. So I started doing my own brand. The products produced will be what we are good at and have a passion for it."
"I'm already like of leather bags, canvas bags, but most of them are imported from international brands. But it raises the question of why the price is so high. There may be a tax fee plus the profit of each store that is brought into the sale. which we think from the materials and methods of making We can probably do the same. at a cheaper price So it was the spark that we started to produce in our style," Mr. Ben recalled about the beginning. before everyone gets to know PHUMM later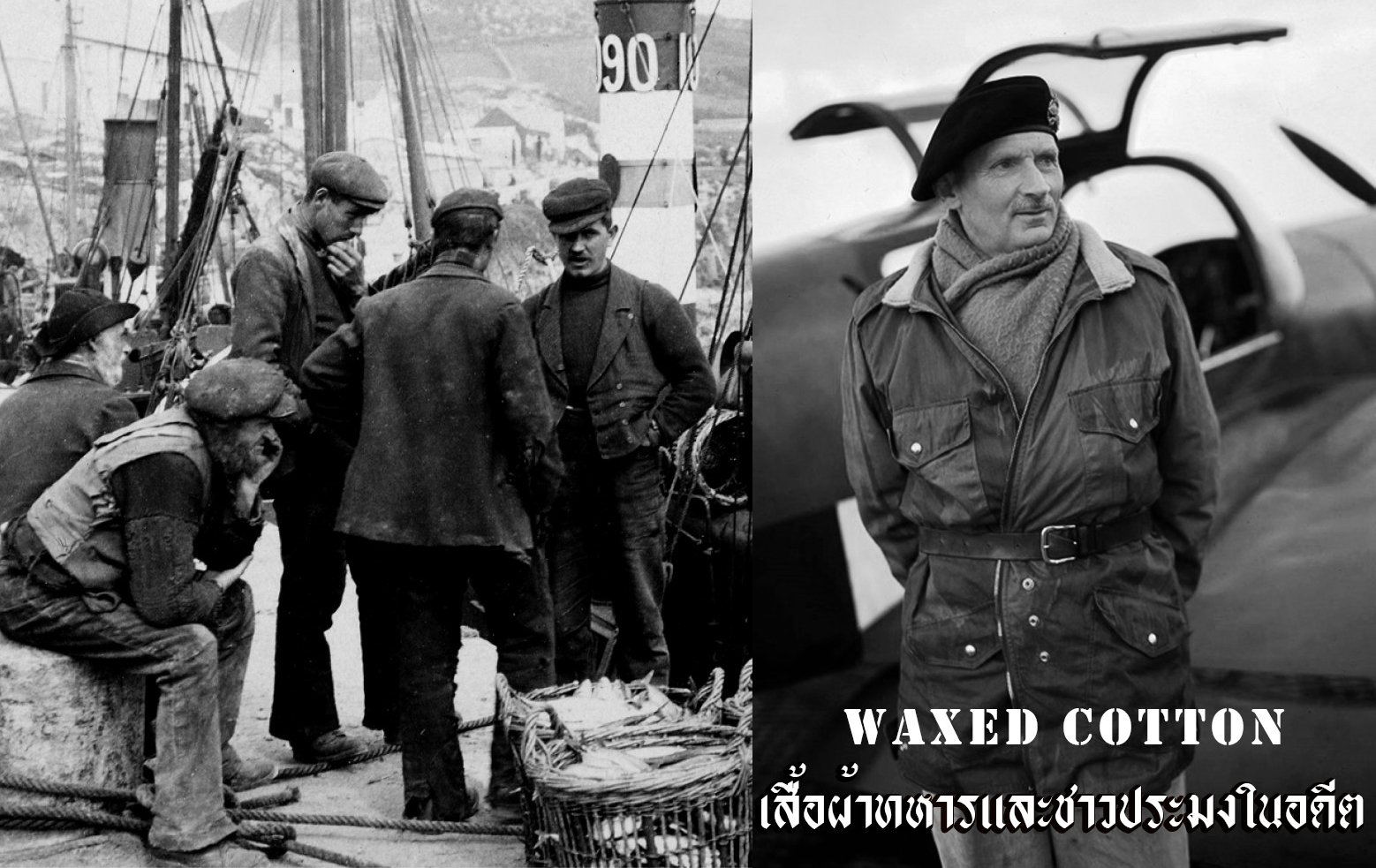 When there is a passion that you want to do Of course that's not enough. Building a brand to survive the Menswear War requires a clear identity. However, when there is a preference The answer to this question is not difficult.

PHUMM's identity from the very first day of production is the use of Waxed Canvas as the base material.

"Waxed Canvas is a wax coating applied to the fabric to prevent water from getting through. It will make the fabric stronger. better waterproof and not easily spoiled."

"The main ingredient of Waxed Canvas is actually beeswax. Each brand of wax has a different formula. For me, I mainly use beeswax. mixed with plant extracted oil.
Historically, it started from the era when fishermen still used sailboats to go fishing. They would use wax to coat the canvas. to prevent the wind from passing through the fabric The boat will be able to sail faster. Then it was during World War II. But soldiers who used wax to coat their tents, equipment, and uniforms for better weather resistance
"But in the latter era where technology has developed The popularity of using natural wax to coat the fabric surface has decreased because wax is a natural material. It will also have a yellow wax included. when applied to the fabric The color of the fabric will change. From the whites, it may turn yellow. From the green cloth, it may turn yellowish green."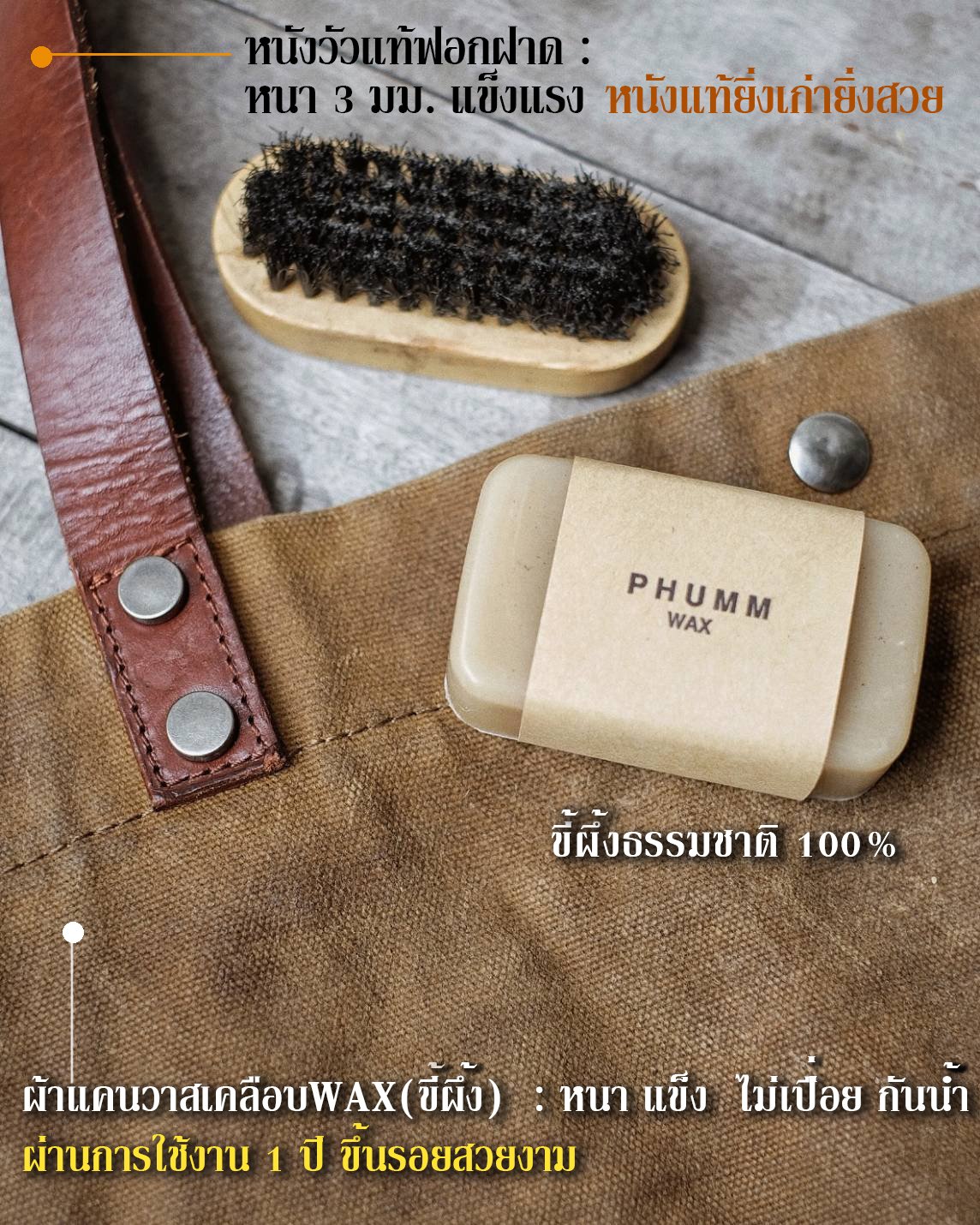 Even though wax coating is an ancient process that has been passed down for centuries. And there are disadvantages that modern technology can overcome. But Ben takes a retrospective with the lens of a vintage connoisseur. He thinks the Waxed Canvas has a unique, irreplaceable charm.
"Actually, I really like what is D.I.Y. And Waxed Canvas is a handmade technique of the past. which in our home market almost no one has done it yet Most of them are American and European brands, so I try to develop them. Create a distinctive feature in wax coating on fabric to be stylish in a way that no other Thai brand has done yet."
"Ask if Waxed Canvas is better than using chemicals or modern technology? It wouldn't be better But its charm is that it is a natural material. when used for a long time The pattern will change. Similar to the fading of jeans, where it is often sarcastic. will form a unique mark."
"Look like real leather that we use all the time. It will become scratched, wrinkled, juicy, and become more beautiful."
"Another charm is that after 2-3 years of use, the wax coating will deteriorate. But the fun thing is that we can add wax to the new coating by ourselves, as simple as applying and blowing it with hot air."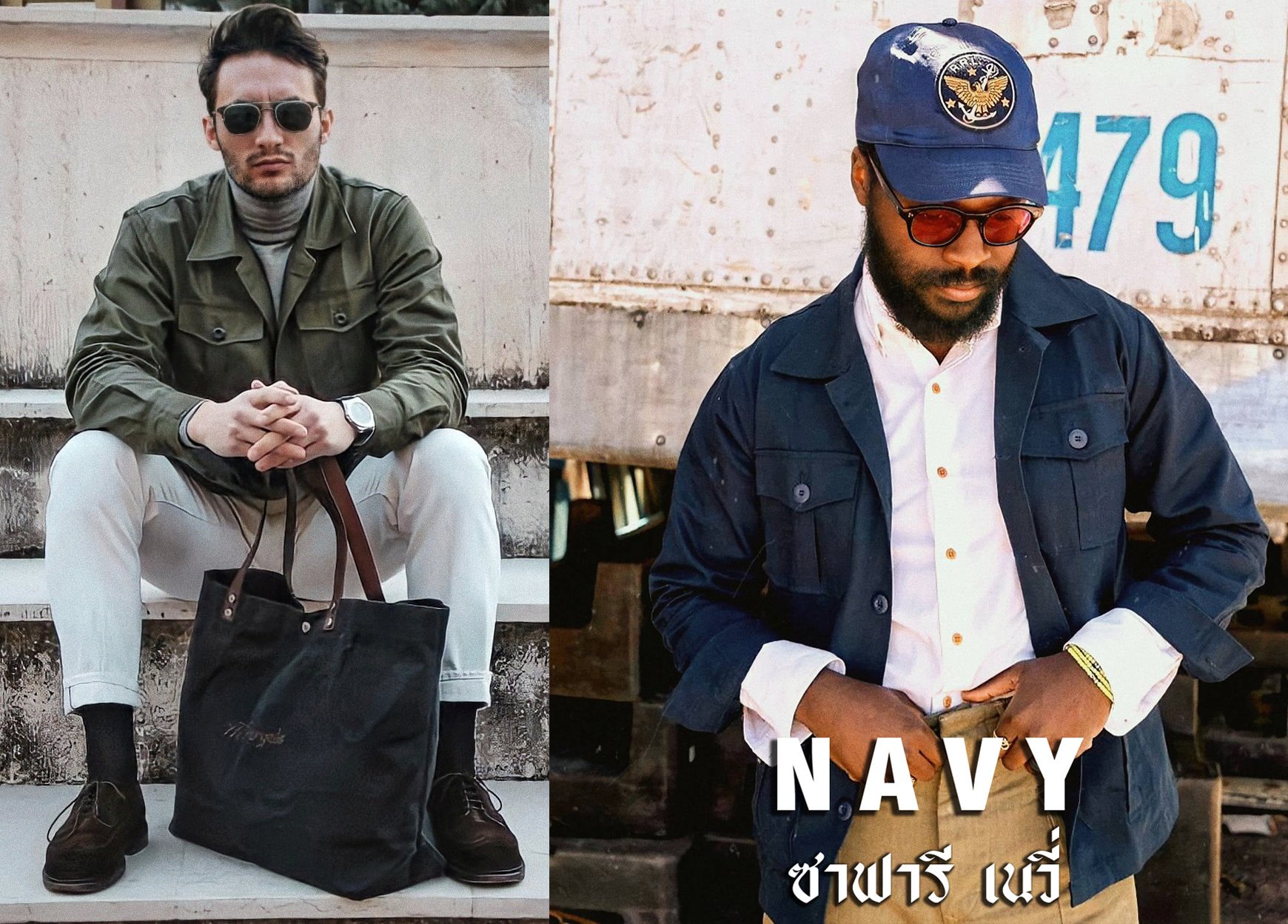 This is the reason why PHUMM has chosen Waxed Canvas as the hero of their product. However, besides the material in terms of design Mr. Ben also put his aptitude and passion into it to the fullest.

"I was good at working in movies before. Because before, I made genuine leather, pure cow leather. This time, when I come to make my own brand, I want to design that there is a perfect combination between Canvas and genuine leather. I don't want to lose the character of the leather. "

"I see that PHUMM's brand character is a working man who likes to dress up. a bit vintage and have a variety of lifestyles Some people may like to ride a motorcycle. Or some people may wear a suit and tie. Either way, PHUMM bags can be used."
"These are reflected in the design of the product. that no matter what form it is used in, it covers almost all consumers."

PHUMM's starting point is a bag, and when it succeeds Mr. Ben continued to expand on more variety of products. Whether it's hats, shoes, safari jackets. Every piece is clearly unique in the way of PHUMM.
The highlight of the safari jacket is that it is comfortable to wear. especially in hot weather like our country Because the safari jacket has a fabric that is neither too thick nor too thin. and have quite a lot of bags Meet the functionality whether for travel or work So I chose to make a safari jacket first. In the future, there may be other types of jackets coming out."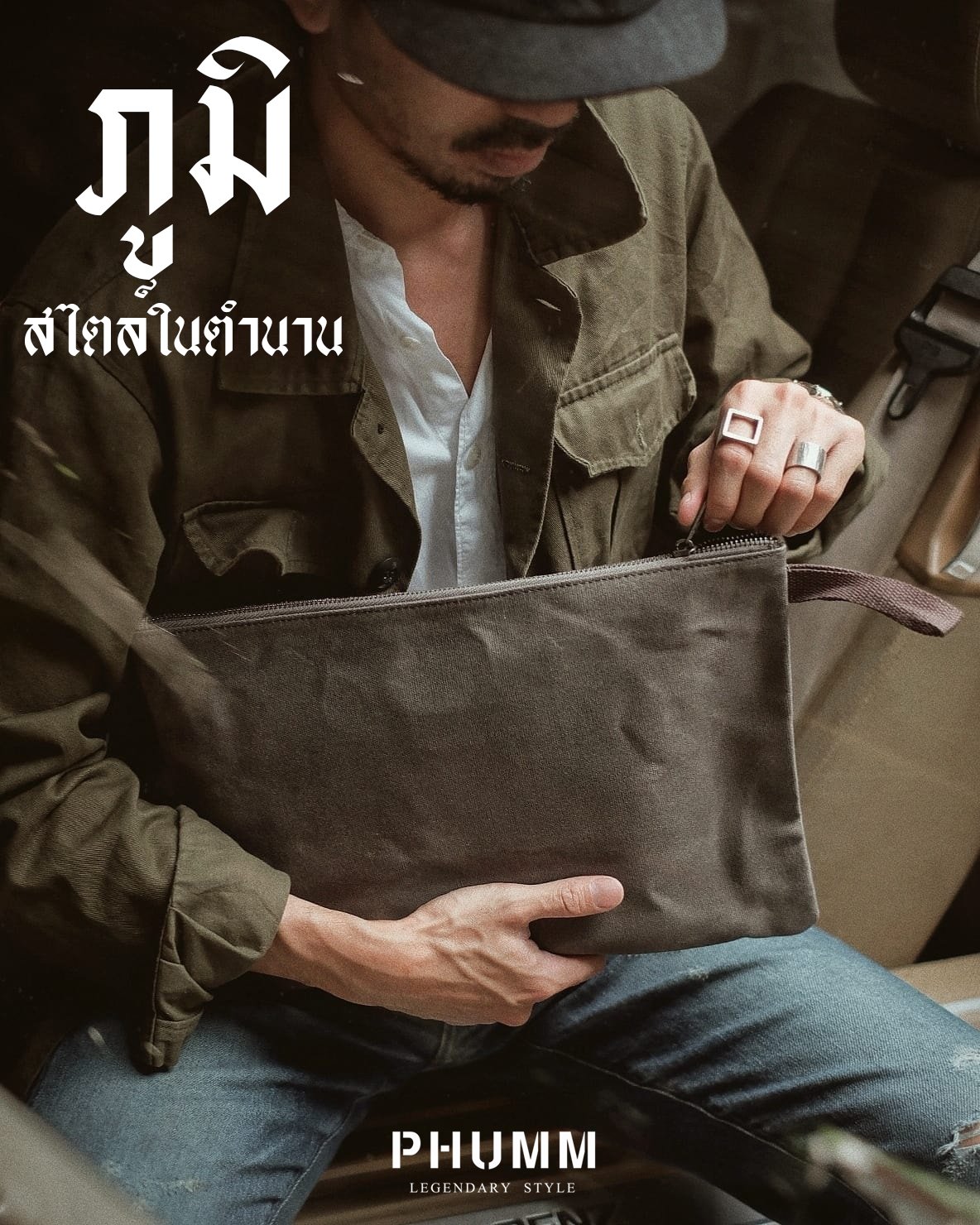 Another highlight of PHUMM that Mr. Ben is proud to present is that it is an authentic Thai brand. But the quality is not lost from world-class brands.

"Now all our products are made by Thai technicians. It is true that some raw materials may be imported from abroad. But the fabric coating technique, designing, sewing, we do it all by ourselves, every step we do in Thailand by Thai technicians, but I think that can compare with the quality of foreign countries. This is another selling point of our brand."
before this talk ends Mr. Ben has concluded with an interesting statement that
"At the moment, I still want to focus on the costumes first. The main product of the brand is bags. But in the near future there may be other items that are clothes added. And in the long run, there may be more offline stores. There may also be a café."

Thank you for a special interview from the website www.wministry.com
Article by Priewpan Saenlawan, Senior Writer, W. MINISTRY