How to clean waxed canvas


Bag coated wax (wax) When used, the coated wax will deteriorate after 1-3 years of use and water resistance decreases. Soften the fabric Beautiful pale fade color. Cleaning and coating wax Will make the fabric look like new fabric Solid and has the same shape, darker color, better water resistance. And also helps to protect the fabric from being scratched or dirty as well Is to take care of the fabric to last for a long time


1.Clean it by using a soft brush (Avoid water by the dermis).

If it is not very dirty, use a damp cloth. Wipe evenly, the entire leaf is enough. Bring to the sun to dry for 10-15 minutes.
In case of very dirty
Use a soft brush or toothbrush. Old, not used, brush gently Use water mixed with detergent (liquid is preferable) to be cleaned evenly throughout the entire sheet.

2. Put it in the sun for 10-15 Minutes are enough to dry completely.
(Should not be exposed to the sun for too long because it will cause the wax to melt and hit the dermis)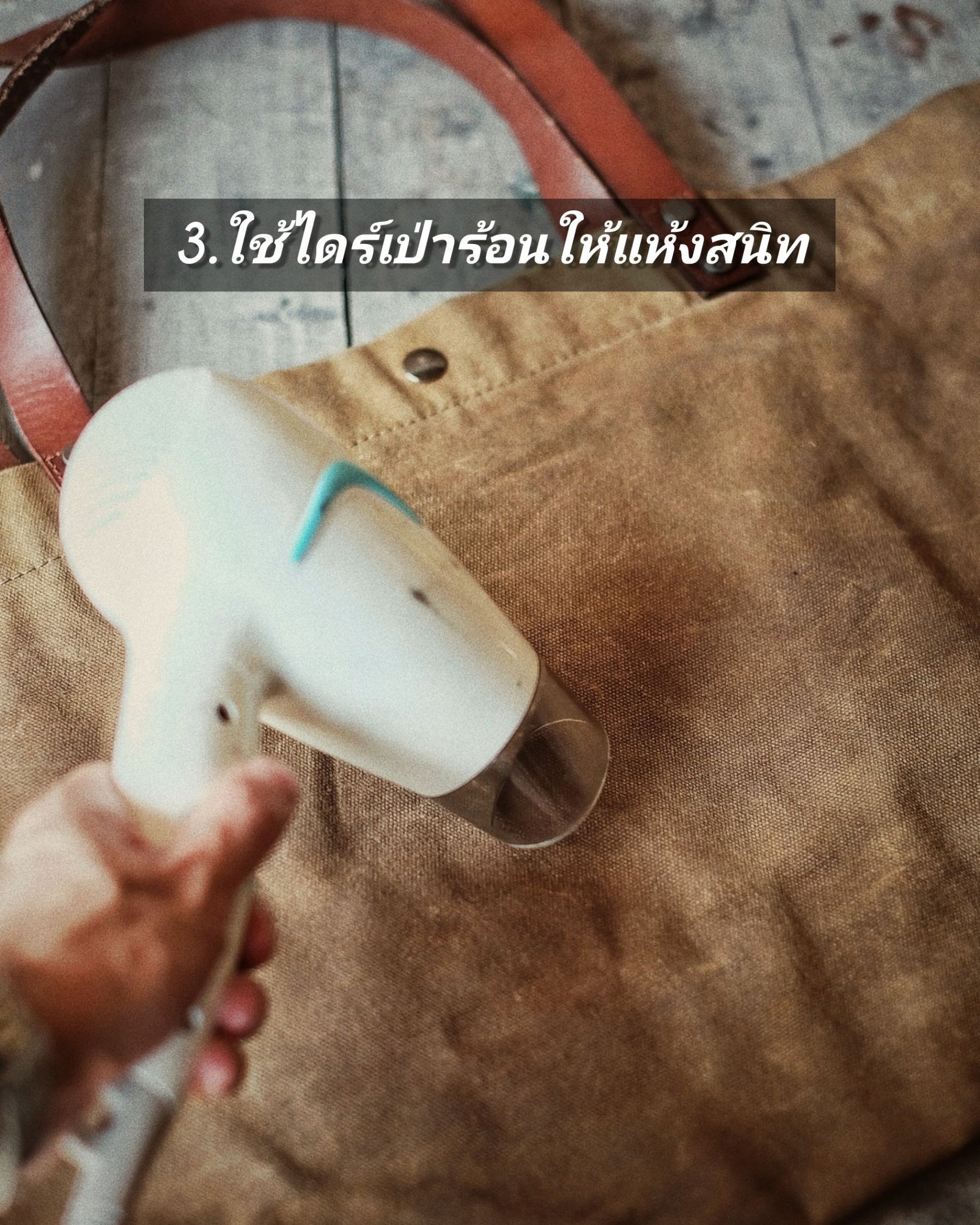 3. In the case that you cannot be exposed to the sun or not in the sun
Use a hair dryer Blow hot to dry the bag as well.
When blowing hot fabric that used to be wax Then will weaken When it returns to normal temperature, it will Come back hard as before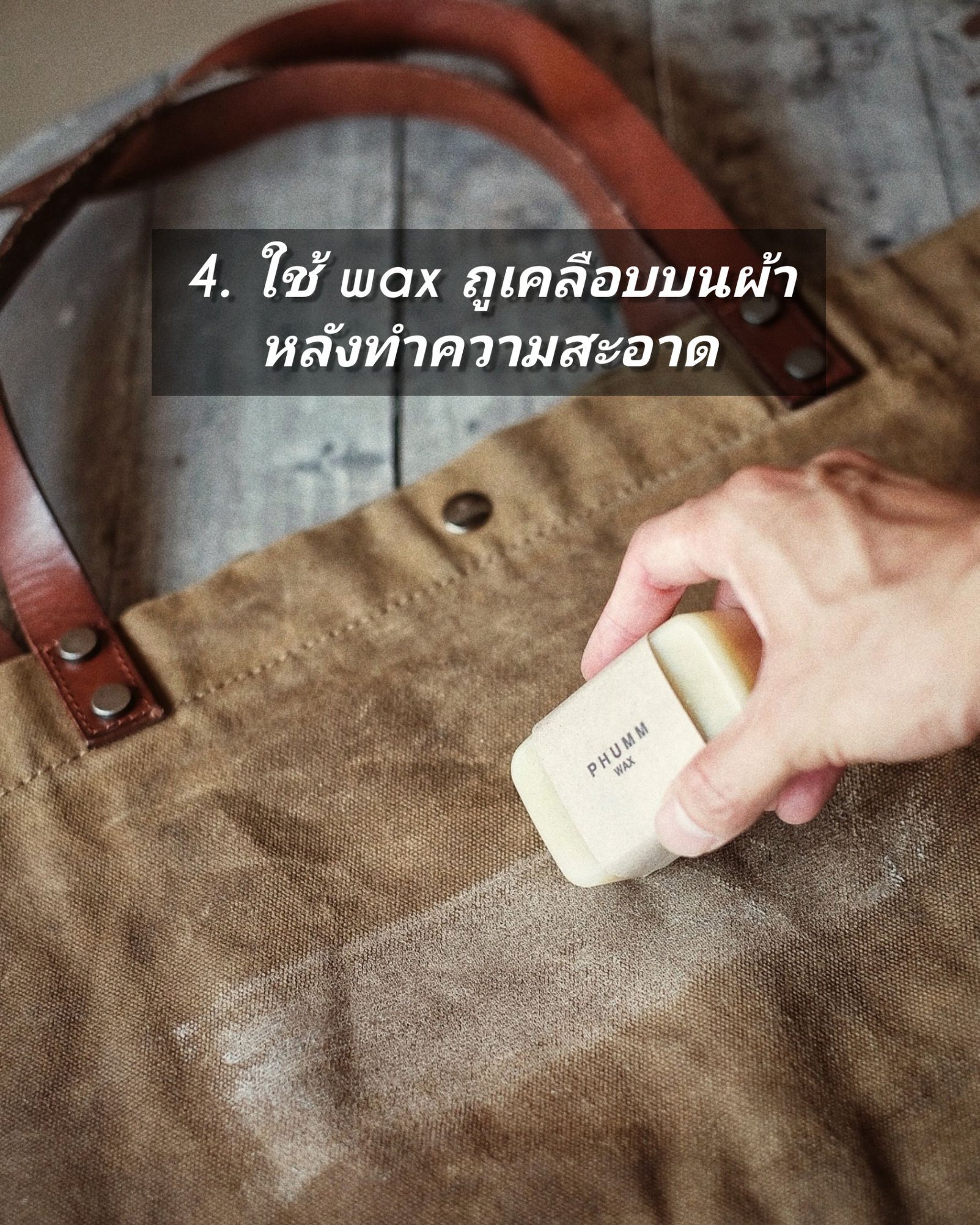 4. Add more wax after cleaning (recommended every 3 months)
When cleaned, WAX that The coating will deteriorate according to usage, should apply a new WAX to preserve the fabric. And increase efficiency in controlling Water better
By using WAX cube rubbing onto the cloth Always over the entire leaf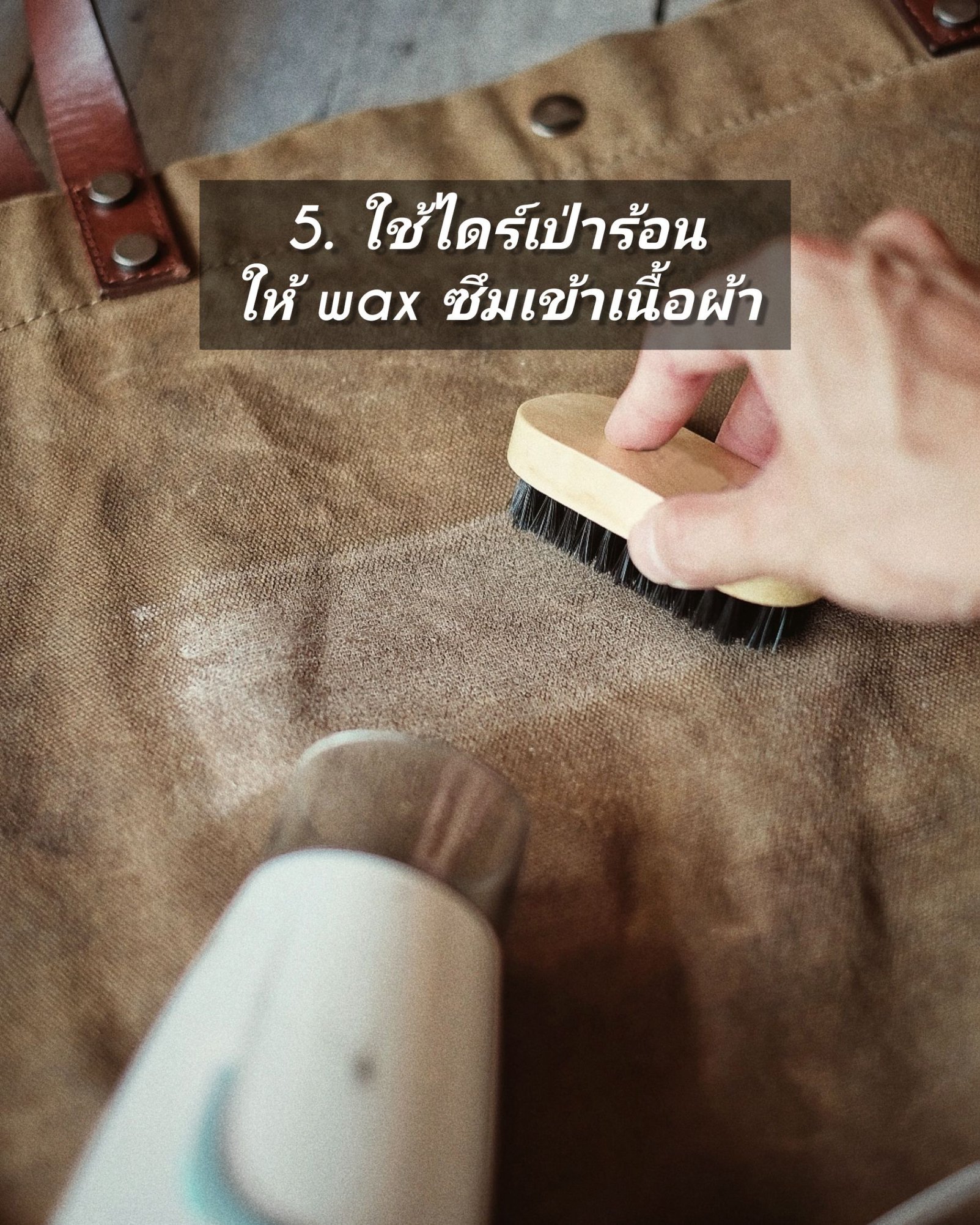 5. After rubbing the wax onto the cloth, use a hot dryer.
To absorb the wax into the fabric, use a hot dryer with a soft brush. Spread the wax evenly over the entire leaf.
(The thicker the color of the bag the darker the fabric will be hard and waterproof)
The wax cloth that is exposed to heat will soften. When returning to normal temperature The fabric will become hard as before.

*** Caution If the wax texture is unevenly colored The whole bag may be uneven *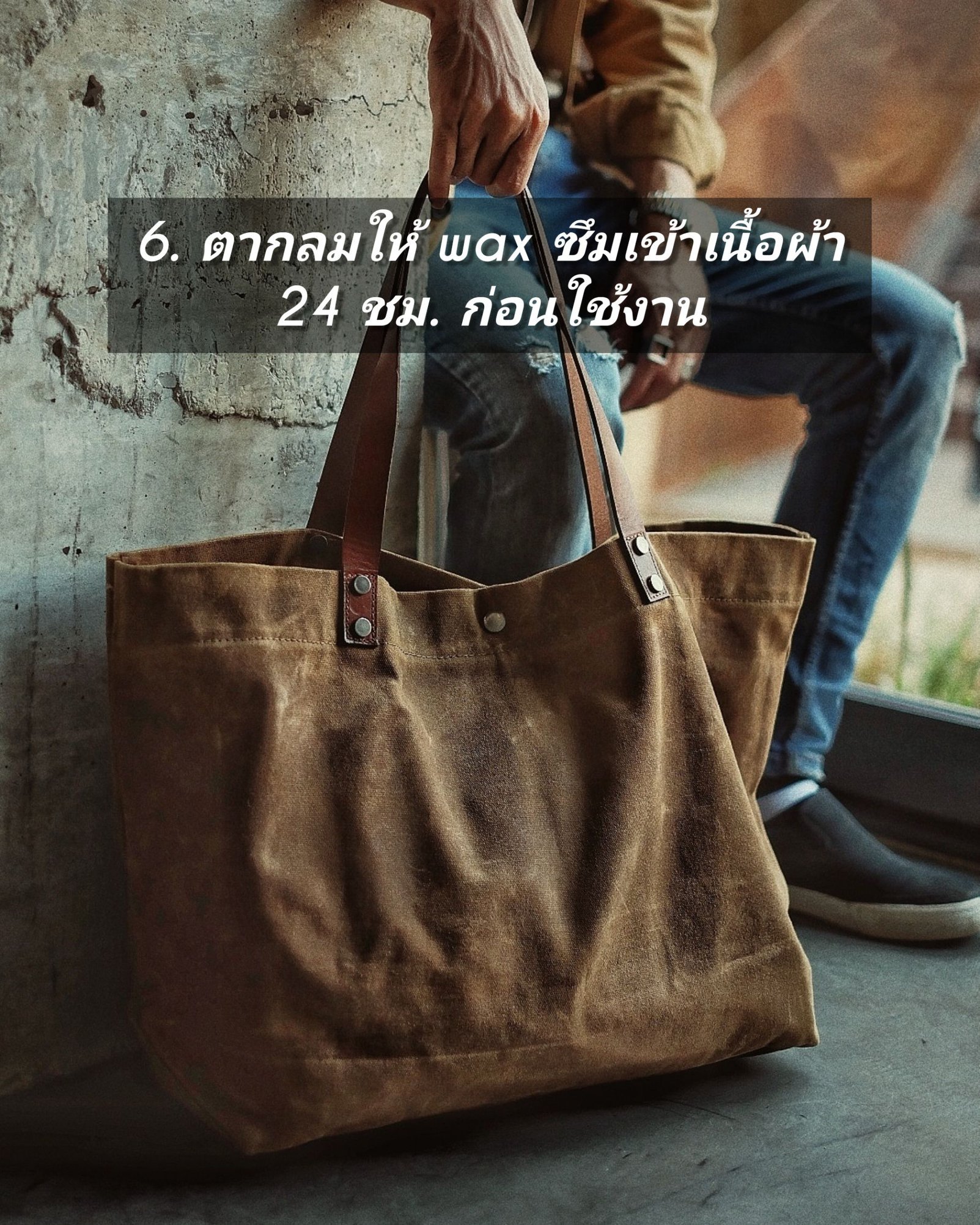 6. Let it dry completely before use 24 hours.
When applying wax, it will smell and Some induction
Should be left to smell and fade. Soak it dry.
Like getting a new bag
When applying wax, the fabric will be darker, more solid and waterproof.
If you want the fabric to be thick and stiff You can go down as many laps as needed.
Recommend to apply WAX every 3 months. Will preserve the fabric to last longer

● PHUMM WAX size 80 g.
Can be used to coat about 7-10 bags
- Price 290 baht
CLICK TO BUY > PHUMM WAX